Darkside Ransomware
Best Practices for Preventing Business Disruption from Ransomware Attacks
Other
| 05/12/2021
The Cybersecurity and Infrastructure Security Agency (CISA) and the Federal Bureau of Investigation (FBI) are aware of a ransomware attack affecting a critical infrastructure (CI) entity—a pipeline company—in the United States. Malicious cyber actors deployed DarkSide ransomware against the pipeline company's information technology (IT) network.[1] At this time, there is no indication that the entity's operational technology (OT) networks have been directly affected by the ransomware.
CISA and FBI urge CI asset owners and operators to adopt a heightened state of awareness and implement the recommendations listed in the Mitigations section of this Joint Cybersecurity Advisory, including implementing robust network segmentation between IT and OT networks; regularly testing manual controls; and ensuring that backups are implemented, regularly tested, and isolated from network connections. These mitigations will help CI owners and operators improve their entity's functional resilience by reducing their vulnerability to ransomware and the risk of severe business degradation if impacted by ransomware.
To read more, please log in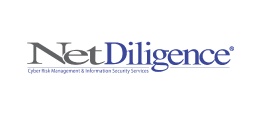 Junto Plus
From SolarWinds to Microsoft Exchange to phishing emails, businesses, governments, and ordinary people, no one is a stranger to cyber attacks these days. This is especially true considering statistics show a ransomware attack occurred every 10 seconds in 2020. Unfortunately, these attacks are continuing with no end in sight, even with the latest cyber attack prevention tools and procedures in place.
09/15/21 |
Junto Plus