You must be a registered user to access the eRiskHub.
If you are already registered, enter your Username and Password in the Member Login box in the upper right corner of this screen.
If this is your first time here, please complete the New User Registration form below.
Note: You must have a valid Access Code in order to complete your registration. You should have received an Access Code with your policy. If you do not have an Access Code, please contact Dominick Zangaro at dzangaro@GAIG.COM. If you have an Access Code, but are experiencing difficulties registering or logging in, please contact registrar@eriskhub.com.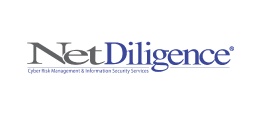 Junto Plus
A cyber incident always creates a certain degree of chaos and confusion—that is, until the organization's response team can snap into action. An effective response requires the precise coordination of different departments and stakeholders from IT to executive management, all in the face of fast-evolving information. What is an Incident Response Plan (IRP)? A cyber...
The post How to Prepare Your Incident Response Plan appeared first on NetDiligence.
10/05/22 |
NetDiligence Blog
Cyber Risk News
Cyber Risk News
, from NetDiligence, is a semi-monthly newsletter of significant cyber news events.