You must be a registered user to access the eRiskHub.
If you are already registered, enter your Username and Password in the Member Login box in the upper right corner of this screen.
If this is your first time here, please complete the New User Registration form below.
Note: You must have a valid Access Code in order to complete your registration. You should have received an Access Code with your policy. If you do not have an Access Code, please contact Ryan Fitzsimmons at rfitzsimmons@gaig.com. If you have an Access Code, but are experiencing difficulties registering or logging in, please contact registrar@eriskhub.com.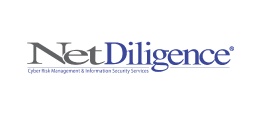 Junto Plus
All too often data breaches arise from insufficient employee passwords—yet improving password security is an easy fix for most organizations to make. Darren Guccione, CEO and cofounder of Keeper Security, which offers password management software as a service, says that companies should be using the technology at their disposal to guard against cyber risk.
12/02/21 |
Junto Plus
Cyber Risk News
Cyber Risk News
, from NetDiligence, is a semi-monthly newsletter of significant cyber news events.