This resource is available to clients of Starr Insurance.
You must be a registered user to access the eRiskHub.
If you are already registered, enter your User ID and Password in the Member Login box in the upper right corner of this screen.


If this is your first time here, please complete the New User Registration form below.

Note: You must have a valid Access Code in order to complete your registration. You should have received an Access Code with your policy. If you do not have an Access Code, please contact Shiraz Saeed at Shiraz.Saeed@starrcompanies.com. If you have an Access Code, but are experiencing difficulties registering or logging in, please contact registrar@eriskhub.com.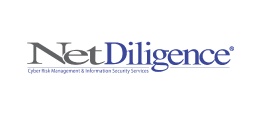 Junto Plus
At the height of the first wave of the pandemic and touchless technology, voice-activated search hit its stride in 2020, and devices like smart speakers are now more popular than ever. But as with every modern advance, hands-free convenience brings tradeoffs, and in this case, that tradeoff may be our personal privacy.
10/21/21 |
Junto Plus