The eRiskHub® is a valuable resource in preparing for a data breach. As a USLI or Devon Park Specialty Insurance policyholder, you will receive complimentary access to the eRiskHub®, powered by NetDiligence®. Inside the eRiskHub® we provide you with tools and resources to help you understand your exposures, establish a response plan and minimize the effects of a breach on your organization.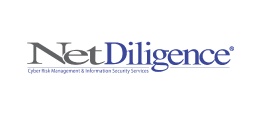 Junto Plus
A cyber incident always creates a certain degree of chaos and confusion—that is, until the organization's response team can snap into action. An effective response requires the precise coordination of different departments and stakeholders from IT to executive management, all in the face of fast-evolving information. What is an Incident Response Plan (IRP)? A cyber...
The post How to Prepare Your Incident Response Plan appeared first on NetDiligence.
10/05/22 |
NetDiligence Blog