Essentials You Need to Know
RECOMMENDATIONS PROVIDED BY THE RANSOMWARE ADVISORY COMMITTEE TO THE PRESIDENT AND CONGRESS
Booz Allen Hamilton
| 06/17/2021
These are the simple steps that if implemented, will greatly reduce your attack surface and from becoming a victim of a targeted ransomware attack. Booz Allen approaches Incident Response from a holistic approach both left and right of breach. We understand that the best offensive is having a good defense. Our pre-breach services team assists our clients in the identification of security gaps and provides proactive solutions to fill those gaps. Our teams secure some of the world's largest public and private sector entities and we can secure you too! In response to the devastating affect Ransomware has had on businesses large and small around the globe, the President convened a special committee comprised of both public and private sector security professionals. The result was an extensive list of recommendations for both government and private industry. Below are the four key recommendations made in the report and our approach to delivering proven solutions to address them.
To read more, please log in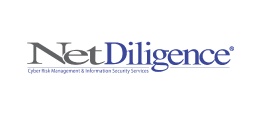 Junto Plus
From SolarWinds to Microsoft Exchange to phishing emails, businesses, governments, and ordinary people, no one is a stranger to cyber attacks these days. This is especially true considering statistics show a ransomware attack occurred every 10 seconds in 2020. Unfortunately, these attacks are continuing with no end in sight, even with the latest cyber attack prevention tools and procedures in place.
09/15/21 |
Junto Plus