Kaseya - Security Advisory
LMG Security
| 07/02/2021
Hundreds of companies have been hit with ransomware after criminals reportedly exploited a vulnerability in the popular remote access software, Kaseya. This tool is used by MSPs and IT teams to remotely manage computers. The U.S. Cybersecurity and Infrastructure Security Agency (CISA) has issued an emergency notice urging all organizations to review the Kaseya advisory and shutdown any VSA servers. Currently, at least 8 MSPs and 200 organizations have been hit with ransomware as a result of the Kaseya exploit, and that number is expected to climb. Ransom demands range from $50,000 to $5M depending on the size of the victim organization.
To read more, please log in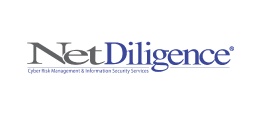 Junto Plus
From SolarWinds to Microsoft Exchange to phishing emails, businesses, governments, and ordinary people, no one is a stranger to cyber attacks these days. This is especially true considering statistics show a ransomware attack occurred every 10 seconds in 2020. Unfortunately, these attacks are continuing with no end in sight, even with the latest cyber attack prevention tools and procedures in place.
09/15/21 |
Junto Plus