China: Cyber Threat Overview
DHS - Office of Intelligence and Analysis
Other
| 10/15/2021
China poses a highly advanced cyber threat to the Homeland. The People's Republic of China (PRC) continues to leverage increasingly sophisticated, large-scale cyber espionage operations against a range of industries, organizations, and dissidents in the United States. China uses cyber means to illicitly obtain US intellectual property, personally identifiable information (PII), and export-controlled information. The PRC launches cyber espionage operations against the United States via People's Liberation Army (PLA) and Ministry of State Security (MSS) cyber actors. Additionally, the PRC leverages private contractors for cyber operations; these contractors may also conduct cyber operations for personal financial gain. China continues to target key critical infrastructure sectors in the United States, including healthcare and public health, financial services, the defense industrial base, government facilities, communications, and more. The PRC also possesses the capability to launch destructive cyber attacks against the Homeland that, at a minimum, could cause localized, temporary disruptions to critical infrastructure.
To read more, please log in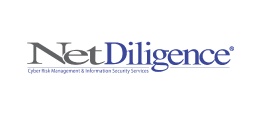 Junto Plus
All too often data breaches arise from insufficient employee passwords—yet improving password security is an easy fix for most organizations to make. Darren Guccione, CEO and cofounder of Keeper Security, which offers password management software as a service, says that companies should be using the technology at their disposal to guard against cyber risk.
12/02/21 |
Junto Plus