Protect Your Company From a Data Breach
Is your company protected from a data breach?
When it does happen, what will you do to protect your confidential company and customer information?
Buchanan BreachCoach® is your one-stop portal for cybersecurity information and updates. This portal offers resources such as risk management calculators, white papers and webinars, relevant news and articles, and incident response checklists and tools.
Sign up for free access to resources to help you prepare, protect and defend against a data breach.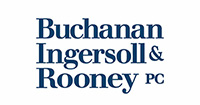 Note: Click here to learn more about how Buchanan's cybersecurity team can help you prepare, protect and defend against a data breach. If you have questions regarding the BreachCoach, please contact Kristin Tyhurst at kristin.tyhurst@bipc.com.
Need help?
If you are experiencing difficulties registering or logging in, please contact registrar@eriskhub.com.
Data breaches cost about $4 million*
*According to IBM's 2016 Ponemon Cost of Data Breach Study
---
Free Data Breach Cost Calculator
---
Answer the questions in the first section. Click the 'Calculate' button to view your estimated costs based on your answers to these 7 questions.
Important Information: The numbers presented in the NetDiligence® Data Breach Cost Calculator are estimates and provided for education and illustration purposes only. Actual expenses and liability exposures due to identity theft or data breach incident may vary based on variables not considered in this calculator. Numerical results presented in the Data Breach Cost Calculator are based on a proprietary formula developed by NetDiligence and its insurance industry partners. This formula takes into account information available in the public domain and information obtained through various websites that track breach statistics. Please note: This calculator is not intended to predict insurable perils or related costs and has no bearing on any insurance policy.