A Marketing Platform for Your Firm
Data breaches and privacy violations dominate today's headlines. The volume and severity of incidents seem to increase every year. Forward-thinking law firms like yours have built entire practice areas to address this growing problem. The Breach Coach® Cyber Portal positions your firm to receive that critical first call following a breach event and provides a unique opportunity to grow your firm's market share in the privacy and security sector.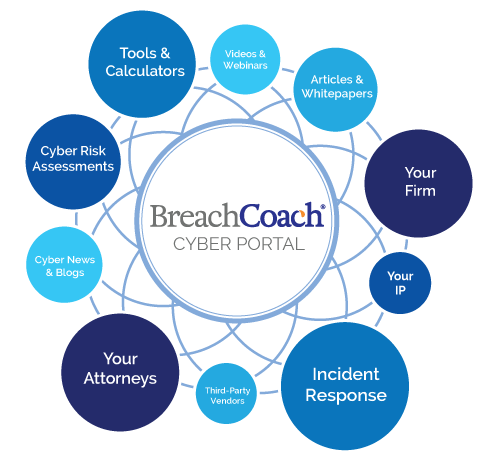 Help your firm's valued clients mitigate cyber risk and respond effectively to cyber incidents by offering a suite of educational and technical resources that can assist them in the prevention of IT and cyber losses and support them in the timely reporting and recovery of losses once an incident occurs.
The Breach Coach Cyber Portal not only presents you as the go-to authority in the event of a data breach, it also positions your firm as a one-stop resource for all things cyber. Our portal provides an unparalleled platform for showcasing all the areas of expertise your firm has to offer.