FOCUSED Approach to Data Breach Prevention and Response
Empower your clients with effective and affordable data breach response services via the eRiskHub Silver. A slimmed-down version of our standard eRiskHub, the eRiskHub Silver portal focuses on responding effectively to a cyber incident and shoring up common data security vulnerabilities.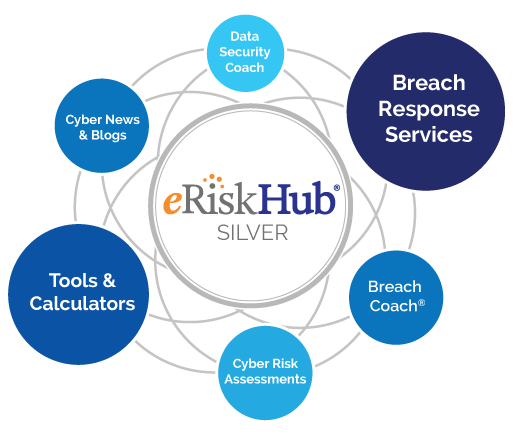 How Do Clients Use the eRiskHub Silver Portal?
Elicit guidance for incident response
Leverage advice for improving data security
Assess existing security risk levels

Project data breach expenditures
Utilize response forms and tools
Stay informed about data breach news




The eRiskHub Silver is full of features, such as a designated Breach Coach® and/or Security Coach, a Breach Response Team, News Center, and Risk Manager Tools. This platform is also responsive to your device, whether it be mobile, tablet, or desktop, and can be branded to your company.