COMPREHENSIVE Approach to Data Breach Prevention and Response
Help mitigate your clients' loss exposures and provide superior service by offering a full suite of educational and technical resources that can assist in the prevention of IT and cyber losses and support them in responding quickly and efficiently once an incident occurs.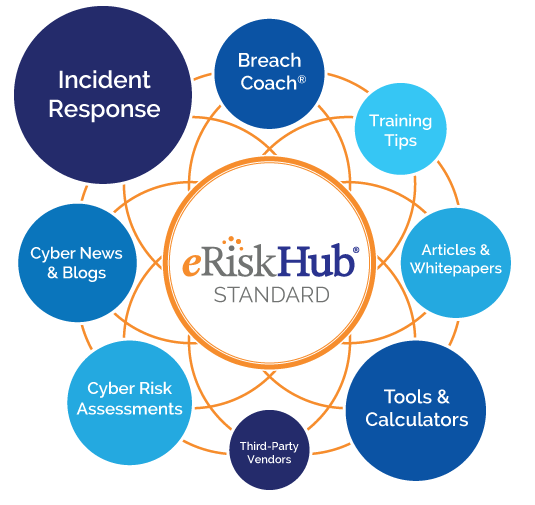 How Do Clients Use the eRiskHub Portal?
Obtain assistance responding to an incident
Evaluate current level of cyber risk
Estimate the cost of a breach
Download forms and other tools

Find highly specialized resources
Keep up with the latest data breach news
Learn from e-risk articles and best-practices whitepapers

The eRiskHub Standard is loaded with features, including an Incident Roadmap, News Center, Learning Center, Directory of Third-Party Resources, and a variety of Risk Manager Tools. Check out the sample version of our popular Data Breach Cost Calculator.



This platform is mobile-friendly, customizable and can be fully branded for your company. Contact us today to learn how you can provide this valuable resource to your clients.